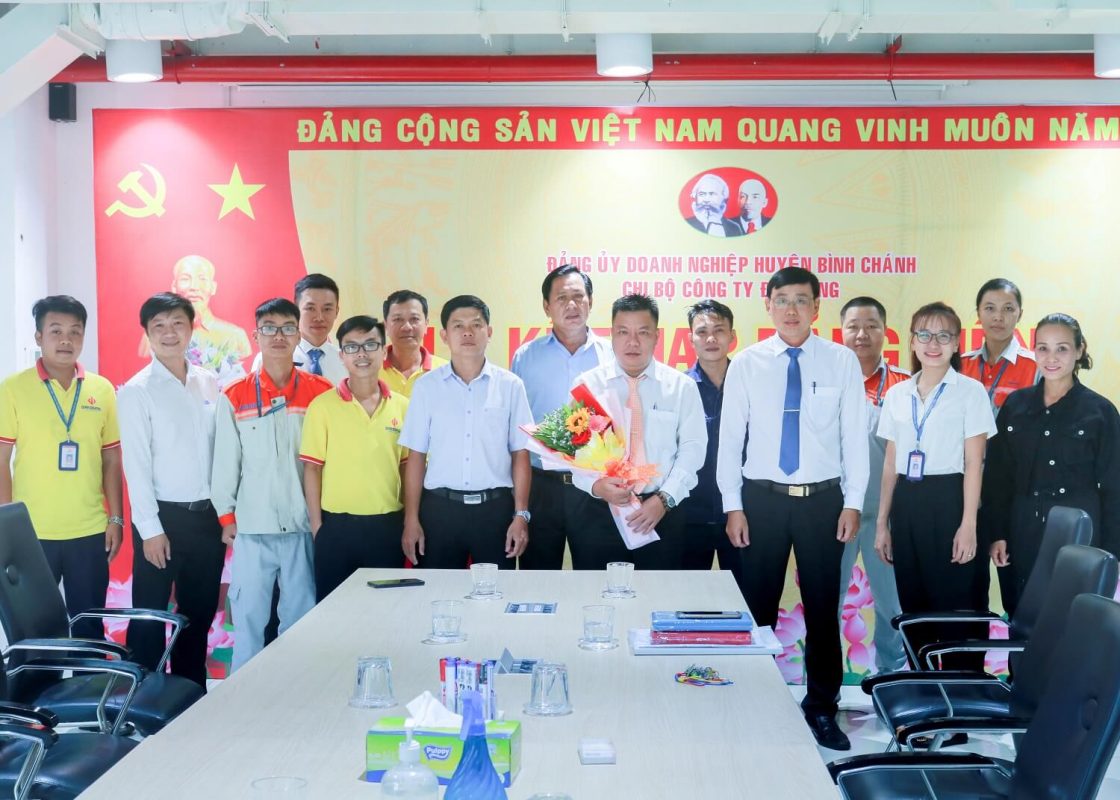 On Saturday afternoon, August 6, 2022, Dai Dung Trading Construction Mechanical Joint Stock Company solemnly held a ceremony to admit new party members:
Mr. Duong Lam Son, employee of Purchasing Department according to the provisions of the Charter of the Communist Party of Vietnam.
Attendees include:
Mr. Nguyen Hong Quan, Deputy Secretary of the Party Committee of the Business Division of Binh Chanh District;
Mr. Nguyen Van Hung, Executive Board of District Labor Confederation, Secretary of Party Cell, Chairman of Trade Union of Dai Dung Company.
At the enlistment ceremony, comrade Duong Lam Son took an oath in front of the Party flag and accepted the task of the mass cell. Thus, the total number of current party members of Dai Dung Company Branch is: 20 comrades (official: 17, diligent: 3), which is the branch with the largest number of party members in the Binh Chanh District Enterprise Party Committee.
The rituals of the ceremony took place in accordance with regulations and professionally under the direction of the Chairman of the DDC Trade Union – Mr. Nguyen Van Hung.
Secretary of the Party Committee Nguyen Van Hung handed the Decision on Party admission to Comrade Duong Lam Son
Comrade Duong Lam Son performed the swearing-in ceremony in front of the Party flag, the Fatherland flag and the portrait of President Ho Chi Minh
Resources by MKT DDC