The terms and conditions of the Data Privacy Policy (hereinafter referred to as "Policy") shown below set forth the terms and conditions agreed to by and between Dai Dung Metallic Manufacture Construction and Trade Corporation (hereinafter referred to as "Dai Dung', or "we") and Customer (hereinafter referred to as "Customer" or "you") in respect of, or in connection with the provision of products, the purchase and sale of products, supplying services between Dai Dung and Customer. By clicking on the registration button and performing the registration procedure or "Agree to all contents of the Policy" or similar contents, the Customer confirms that he/she has read, comprehended and fully agreed with the terms and conditions of the Policy.
Daidung.com is committed to protecting the privacy of Customers' information and complying with all relevant laws on data security. Customers please read this "Privacy Policy" to better understand the commitments that Daidung.com makes with the aim at respecting and protecting the rights of visitors.
This policy applies to all Customers using products provided by Dai Dung.
Consent
Any registration, login, access and use of the website daidung.com by you and your act of providing necessary information to use this website and other linked websites managed by Dai Dung (if any) is understood that you have voluntarily consented and given us your information.
By providing us with your personal information through the use of the website daidung.com you agree that your personal information will be collected and processed as outlined in this Policy and other relevant decisions (if any) by Dai Dung.
In case Customers do not accept the terms, or withdrawing the consent of the processing of Customers' personal data for the purposes in this Notice, such withdrawal of consent may cause The provision of products, services, features on website, application or device of Dai Dung is limited, restricted, suspended, canceled, prevented or prohibited depending on the case. Dai Dung would not be responsible to the Customers for any arising loss, and the Customers' legal rights would be expressly reserved with respect to limitation, restriction, suspension, cancellation, prevention, or prohibition on it.
The processing of personal data described in this policy is understood as one or more activities affecting personal data, such as: collection, recording, analysis, confirmation, storage, correction, disclosure, combine, access, retrieve, revoke, encrypt, decrypt, copy, share, transmit, provide, transfer, delete, destroy personal data or other related actions under provisions of law.
Dai Dung reserves the right to amend and supplement this Policy to improve it at any time. We encourage you to regularly review this Privacy Policy and other related policies publicly posted, regularly on our website to keep you up to date; at the same time, it ensures you know and exercise your rights to manage your personal information. Customers' continued use of websites, applications or devices is considered to be continued use of Dai Dung's services and accepted this Policy as well as related amendments and supplements.
Purpose of collection of Customers' personal data:
Dai Dung may process Customers' personal data for the following purposes, including but not limited to:
Providing and marketing products and services; performing customer care;
Sending information related to services and products and information relating to the Customers' demands;
Using and analyzing Customers' data to develop, provide and continuously improve the quality of products and services to better meet Customers' needs;
Responding to Customers' questions and requests.
Online behavioral advertising or advertising based on needs and interests;
Displaying the content of websites, applications, devices and any customizations that Customers may choose;
Managing content, surveys or other features of daidung.com website;
Verifying identity and ensuring confidentiality of Customers' personal data;
Protecting against fraud, identity theft and other illegal activities;
Creating a basis for establishing and exercising legal rights or defending Dai Dung's legal claims;
Complying with applicable laws, relevant industry standards and other applicable Dai Dung's policies;
Other purposes according to related agreements when Customers participate in/use Dai Dung's products and services;
Any different purpose being specific to Dai Dung's business activities; and
In any other manner that Dai Dung notifies the Customers, at the time of collection of the Customers' personal data or before the commencement of related processing or as otherwise required or permitted by applicable law.
Types of Personal Data Processed
The type of personal data Dai Dung process will include basic personal data and sensitive personal data:
Basic personal data: Customers' specific information, including: full name; date of birth; sex; place of birth, place of birth registration, permanent residence, temporary residence, current residence, hometown, contact address; nationality; image of the individual (including images and information obtained from security camera systems); phone number, identity card number, personal identification number, passport number, driver's license number, license plate number, personal tax code number, social insurance number, health insurance card number; marital status; information about family relationships (parents, children); information about individual digital accounts; Personal data reflects activities, history of activities in cyberspace, other information that pertains to a specific person or identifies a specific person that is not covered by Sensitive Personal Data.
Sensitive personal data: including: political opinions, religious views; health status and private life recorded in medical records, excluding information about blood type; information related to racial origin and ethnic origin; information about an individual's inherited or acquired genetic characteristics; information about the individual's physical attributes and biological characteristics; information about individual's sex life and sexual orientation; data on crimes and criminal acts collected and stored by law enforcement agencies; Customer information of credit institutions, foreign bank branches, payment intermediary service providers, and other authorized organizations, including: customer identification information according to the provisions of law, account information, information about deposits, deposited asset information, transaction information, information about organizations and individuals that are guarantors at credit institutions, bank branches, and organizations providing payment intermediary services; data about the location of individuals identified through location services; Other personal data specified by law are special and require necessary security measures.
During the time of providing services to the Customers, Dai Dung may collect and process other personal data of the Customer in accordance with the law.
Scope of collecting Customers' personal data:
Dai Dung collects Customers' personal data through various sources, including:
You directly provide Dai Dung: It is the personal or business data you provide to us through registration to use daidung.com website and other actions in providing products between Dai Dung and you. Dai Dung may collect personal data when Customers access the daidung.com website or use any features and resources available on or through the daidung.com website. When Customers access the website daidung.com, Dai Dung collects information about the Customers' device and browser (such as device type, operating system, browser type, browser settings, IP address, language settings, date and time of connection to the website and other technical communications), all or some of this information may constitute personal data.
Contract: entering into a contract requires the customer to provide your personal or business data that Dai Dung needs to fulfill your order, information including the name of the company, its representative, email address, phone number, company address, shipping address, customer code, username, login password.
Contact form on daidung.com website: You will be required to fill in information according to the information fields according to the form available on daidung.com website, providing information on the fields to fill in personal information or business always takes place voluntarily. Necessary information for the communication process will be denoted by a '*'. Dai Dung only uses that information for the prescribed purposes.
From exchanges and communications with Customers: Dai Dung may collect personal data when Customers contact with Dai Dung (in person, by mail, phone, online, electronic communication or any other means) including Dai Dung's Customer surveys.
From interactive or automated data collection technologies. Dai Dung may collect information including IP address, referring URL, operating system, email browser and any other information automatically recorded from the connection, including:
Cookie, flash cookie, pixel tags, electronic beacons, or other tracking technologies.
Cookie, plug-in or third-party social network connector.
Any technology that is capable of tracking individual activities on devices or electronic news sites.
Location information or other metadata provided by a device.
Other means: Dai Dung may collect personal data when Customers interact with Dai Dung through any other means.
From other lawful sources: We may collect personal data from other lawful sources.
Personal Data storage
Dai Dung will only store Customers' personal data in connection with the purposes stated in this Policy. Dai Dung may also need to store Customers' personal data for a period of time, such as when required by law.
Committed to protecting Customers' personal data:
Customers' personal data on the daidung.com website is committed by Dai Dung to be kept safe and secure, and to ensure the Customers' rights regarding the processing of personal data according to current legal regulations.
Dai Dung maintains technical measures and implement updates to ensure the security of data processing, in particular to protect your personal data from risks during data transmission and is not known to unauthorized third parties. However, we note that the processing of personal data through electronic systems, the internet and other information technology solutions will not be absolutely confidential and secure. Especially when the Customers' personal data is processed and transmitted to our system or to a third-party service provider that the Customers may use.
You are responsible for ensuring that the personal data you send to Dai Dung is sent securely. Furthermore, we also recommend that Customers take measures to secure their personal data (including information about their accounts and transactions) and not accidentally share or disclose this information to anyone is not allowed.
Dai Dung will not provide your personal data to any third party without your consent according to the law, except for some necessary activities below:
Parent company, subsidiaries, affiliated companies (if any), employees of Dai Dung.
Recipients external to Dai Dung, including investors, suppliers, partners/subcontractors of partners, and all or any other party with a cooperative relationship with Dai Dung that Dai Dung has an agreement on the obligation to protect Customers' personal data.
In case a proposed or completed sale, merger or transfer of all or part of assets of Dai Dung (including in the event of a reorganization, dissolution, liquidation or restructuring or changing control), Dai Dung may provide Customers' personal data to a prospective seller or buyer, or their representative, provided that Dai Dung has taken reasonable, lawful steps before to ensure the safety and security of Customers' personal data.
State agencies, competent organizations and individuals are allowed or required by Dai Dung to disclose according to regulations and exercise responsibilities.
Other third parties that Dai Dung finds necessary to meet and protect the legal rights of Customers.
Cases of processing personal data that do not require the Customers' consent according to the law.

In the event that the data server is attacked by hackers resulting in the loss of Customers' personal data, Dai Dung will be responsible for reporting the incident to the investigating authorities for timely handling and notification to the Customers.
Address of the information collection and management unit
All information will be collected and managed directly by: Dai Dung Metallic Manufacture Construction and Trade Corporation.
Business code: 0301932246
Head office: Lot No. 38 Area C, Road D1, An Ha Industrial Park, Pham Van Hai Commune, Binh Chanh District, Ho Chi Minh City
Contact information for data collection and management unit: marketing@daidung.vn
Customers' rights and obligations regarding the processing of personal data that Dai Dung collects
Customer's rights as a data subject:
Unless otherwise provided by law, the Customers as the data subject have rights
Right to know about the processing of your personal data
Right to consent or not consent to the processing of personal data
Right of access to view, edit or request correction of the Customers' personal data
Right to delete data or request deletion of Customers' personal data
Right to restrict data processing
Right to provide data: request Dai Dung to provide Customers' personal data
Right to object to data processing: object to Dai Dung processing your personal data to prevent or limit disclosure of personal data or use for advertising and marketing purposes
Right to lodge complaints, denunciations and initiate lawsuits according to the provisions of law
Right to claim damages when there is a violation of the Customers' personal data protection regulations
Right to self-protect according to the law or request competent agencies and organizations to implement methods to protect civil rights according to regulations.
When there are requests related to Customers' personal data, Dai Dung will consider Customers' request to consider and decide to implement based on legality and validity within a specified period of time.
Customers' obligations when providing personal data to us for processing according to this Policy:
Protect your personal data by yourself; request other relevant organizations and individuals to protect their personal data
Respect and protect other people's personal data
Provide complete and accurate personal data when agreeing to process personal data
Participate in propagating and disseminating personal data protection skills
Implement legal regulations on the protection of personal data and participate in preventing and combating violations of personal data protection regulations.
Complaint resolution mechanism
When you have any complaints related to this Policy and related policies, you can contact with Dai Dung via the information stated in Section 7 above for guidance and support for handling c
If the case exceeds its jurisdiction, Dai Dung will request to transfer the case to the competent authorities. In this case, Dai Dung still coordinates and supports to best protect the violated party.
All disputes and complaints arising between Dai Dung and Customers will be resolved on the basis of negotiation and ensure the interests of the parties. In case no agreement is reached and/or the complaint is resolved as desired, either party has the right to bring the case to the competent settlement agency to request the legal rights and interests of the parties to be resolved.
Within the territory of Vietnam, all disputes relating to this Privacy Policy and related policies between us and you will be resolved by the Vietnam International Arbitration Centre (VIAC), Vietnam, according to the VIAC Arbitration Rules. The parties agree that the dispute resolution process may use electronic means on VIAC's dispute resolution platform. VIAC is responsible for ensuring the authenticity of this system.
Other commitments
In case the data server is attacked by hackers leading to loss of customer personal data, Dai Dung will be responsible for reporting the incident to the investigating authorities for timely handling and notifying to customer.
The process of using the website, from time to time we may collect and manage requests from you when you use our services, including but not limited to your personal data, your company's (if you are an organization) and/or other information, data Dai Dung considers you must provide so that we can check and provide you with the best products and services.
Within the scope of our responsibility, Dai Dung is not responsible for and will not settle any claims related to your interests if Dai Dung considers all Customers' personal data provided when you initially registered to us is inaccurate and/or fake. We also have the right to take relevant measures to protect our website and/or prevent damage by permanently deleting Customers' personal data on the system, not agreeing to/from refuse to provide services and goods to you and/or take legal measures such as complaints, lawsuits, … you go to the competent authority if your behavior infringes on the rights and interests of us or others.
Contents not mentioned in this Policy will be implemented in accordance with the provisions of law.
We welcome and appreciate your questions, contributions, and feedback regarding this Policy or any of our published policies or content.
If you would like to ask questions regarding matters relating to this Policy, you may contact us at the following contact information: marketing@daidung.vn
Validity:
Issued by: Dai Dung Metallic Manufacture Construction and Trade Corporation
Effective Date: 25/10/2023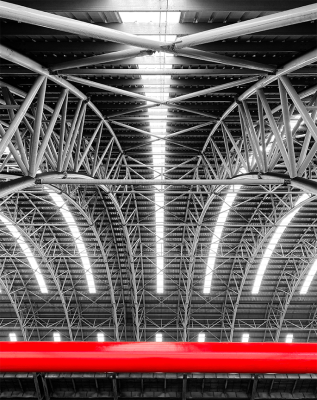 If you have any questions or suggestions regarding our privacy policy, please contact us at marketing@daidung.com.