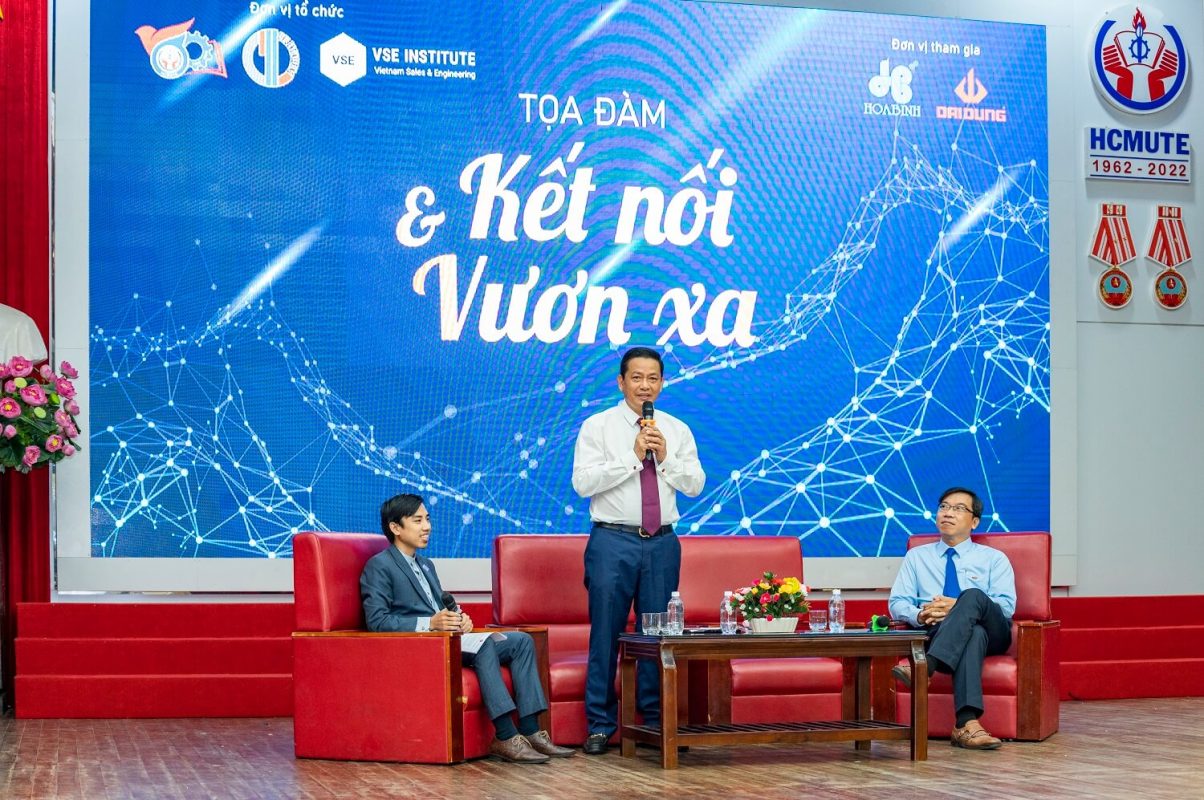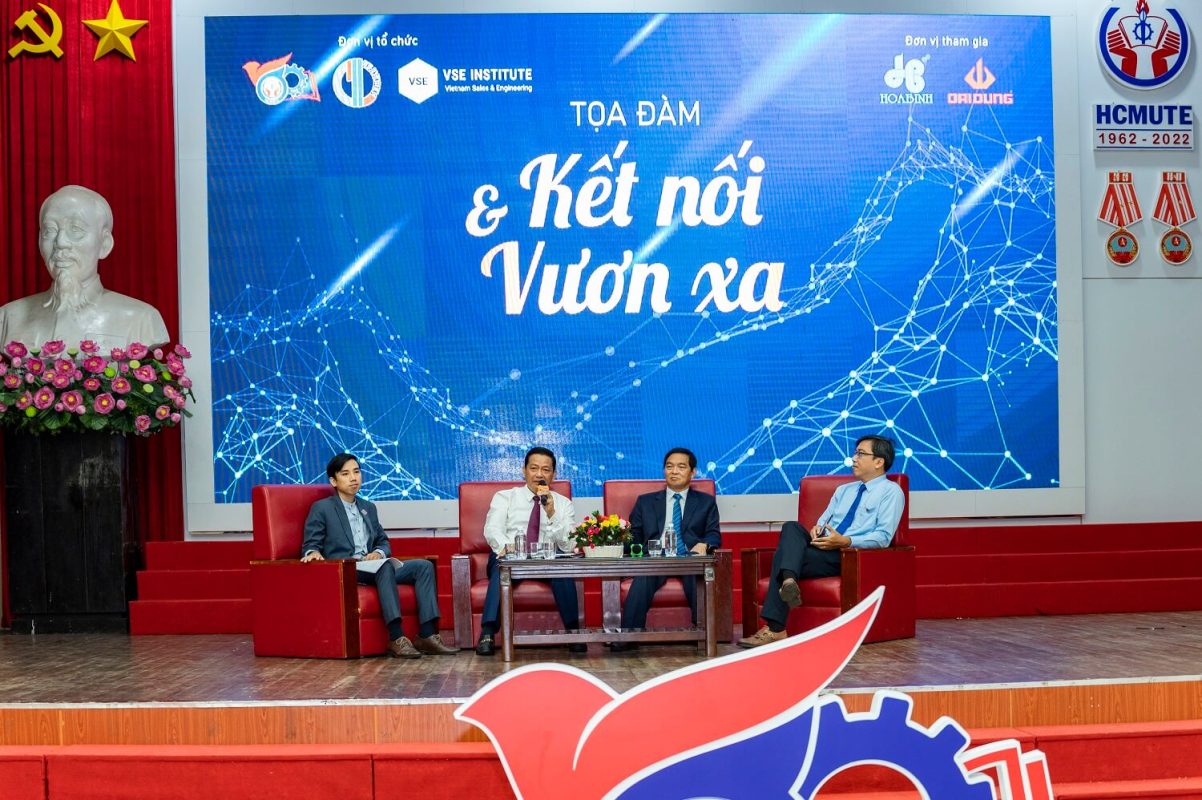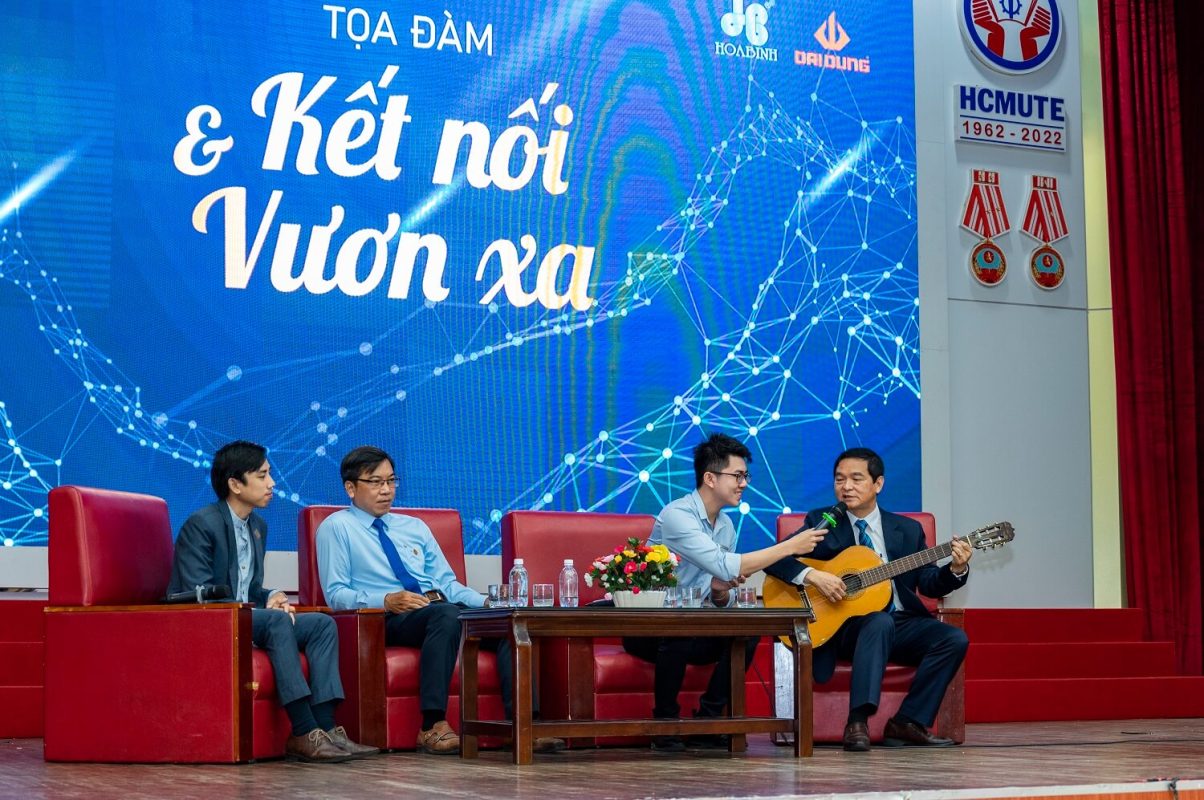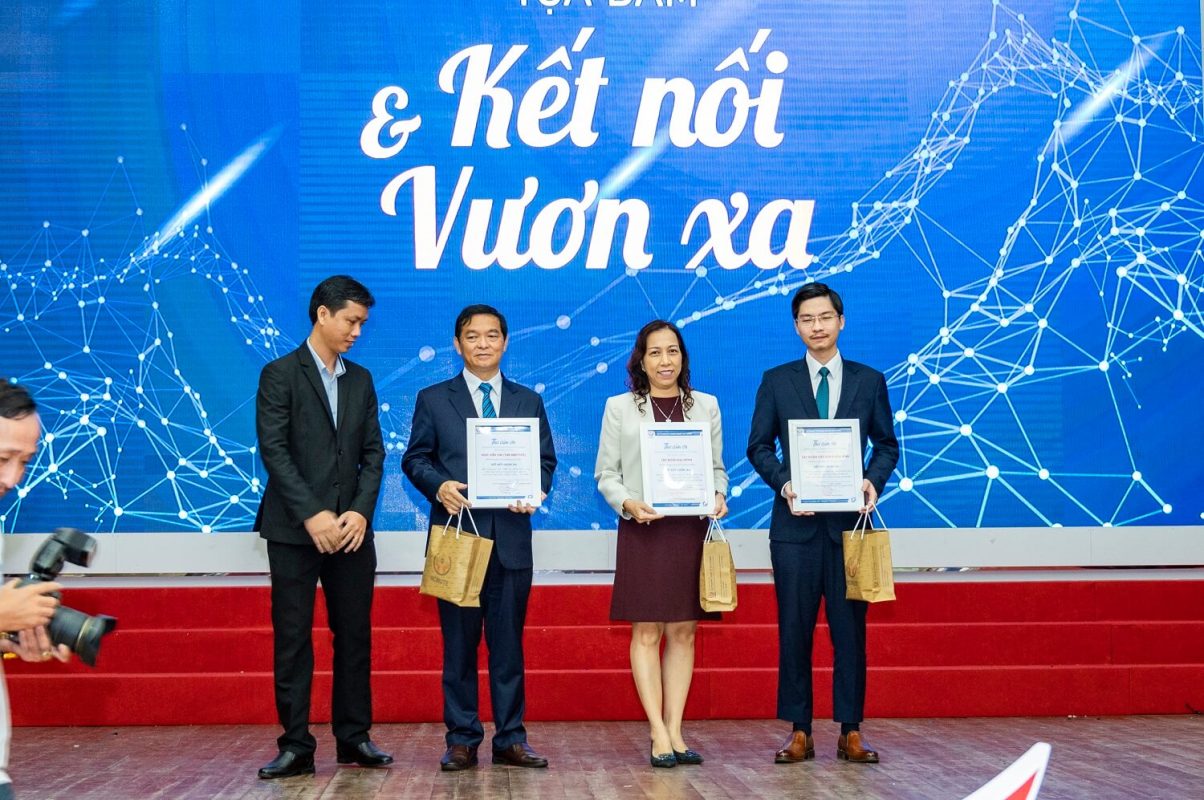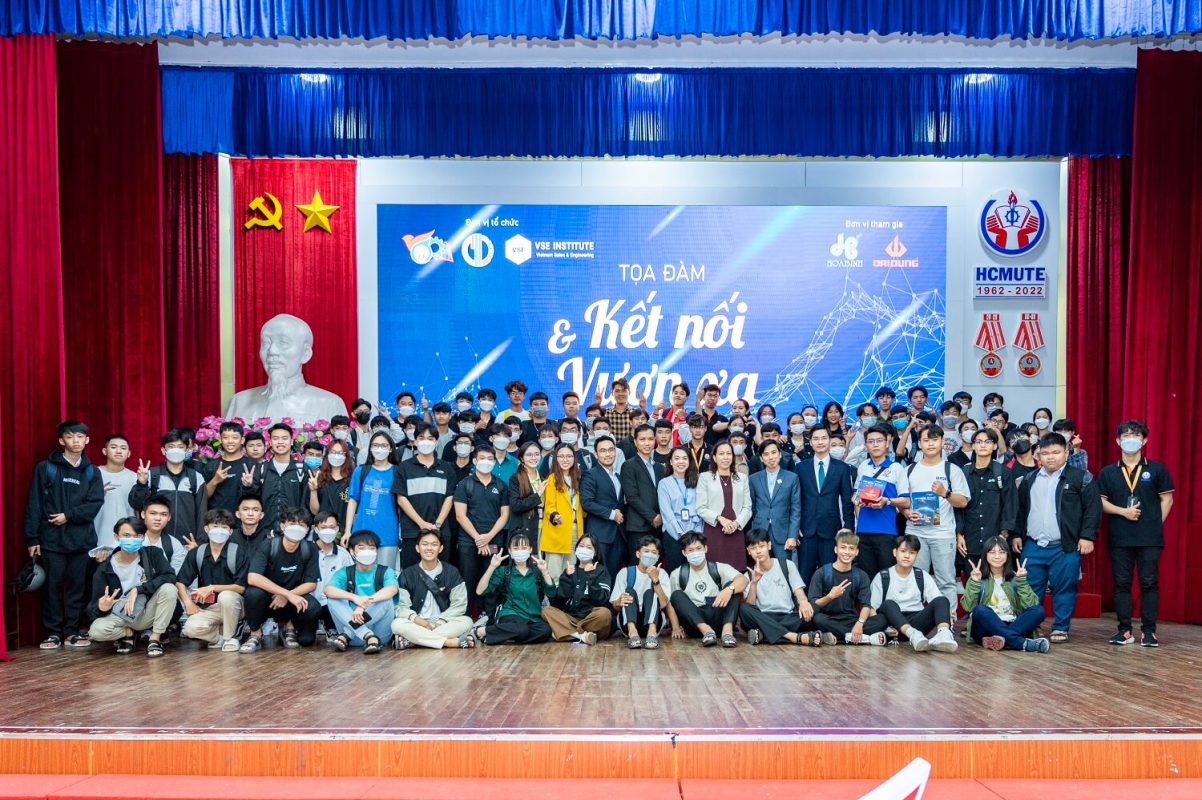 On October 8, 2022 at the University of Technical Education during a talk with new students with the topic Connecting & Reaching Out, Chairman Trinh Tien Dung and Mr. Le Viet Hai – representative of Hoa Binh Construction had many sharing valuable and energetic sharing, activating the spirit of pragmatism, promoting practical application and describing the overview of the development of Vietnam's construction industry in the past 30 years.
The discussion atmosphere was lively when the interaction and exchange between the chairperson and students in the Faculty of Construction of the School of Technical Education about career guidance issues after graduation, what to study to supplement job support in the Construction industry? Trinh Tien Dung – Chairman of Dai Dung Group answered specifically and clearly with the spirit of real learning, working closely with the profession, only to have experience in future development. Learning is not enough, you have to practice continuously.
And following the educational association activities on October 22, the representative of Dai Dung Company attended the 65th Anniversary of the establishment of Ho Chi Minh City University of Science and Technology as a sponsor. , support and facilitate internships and factory visits for students of Faculty of Civil Engineering. At the ceremony, representatives of Dai Dung were present and honored to contribute to your school's hundred-year career of cultivating people for the country's talented generation.
Resources by MKT DDC