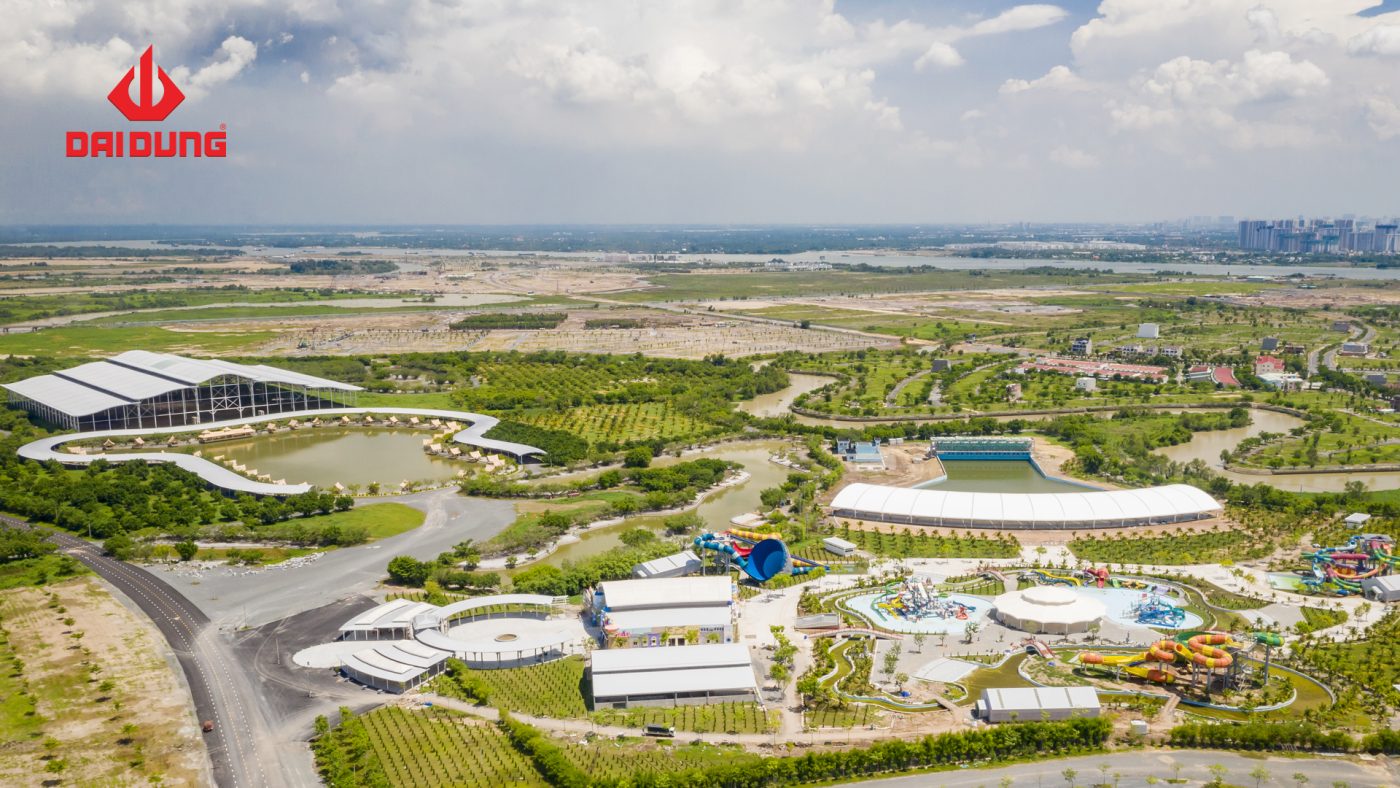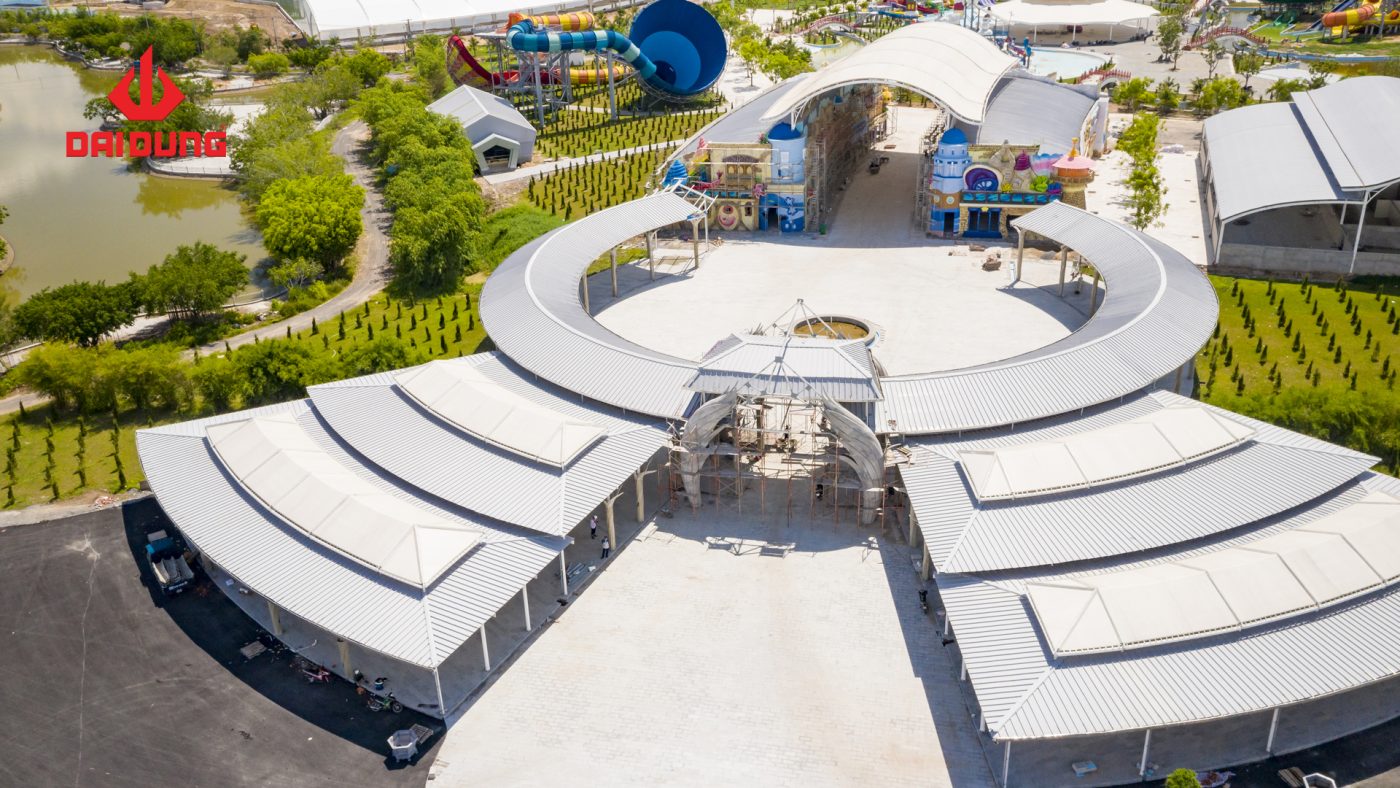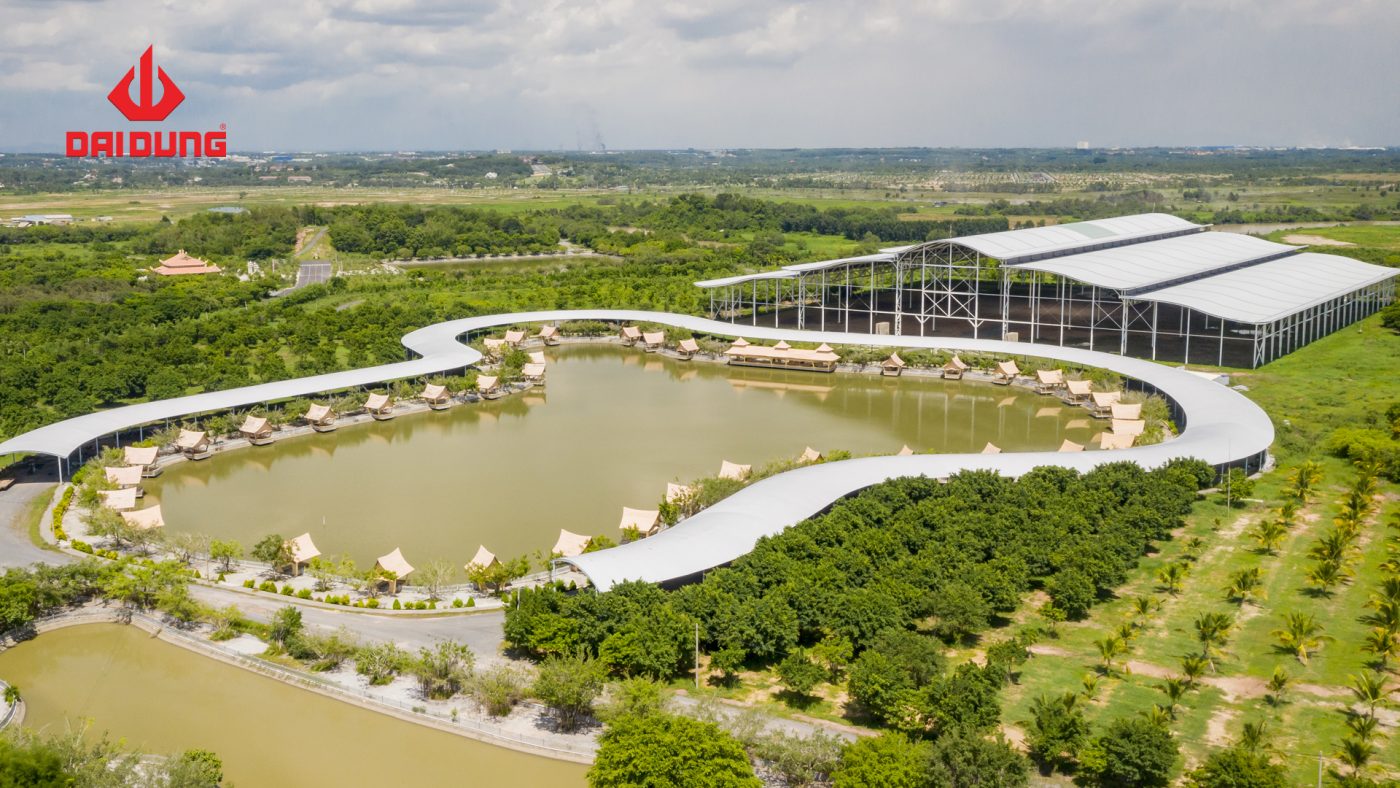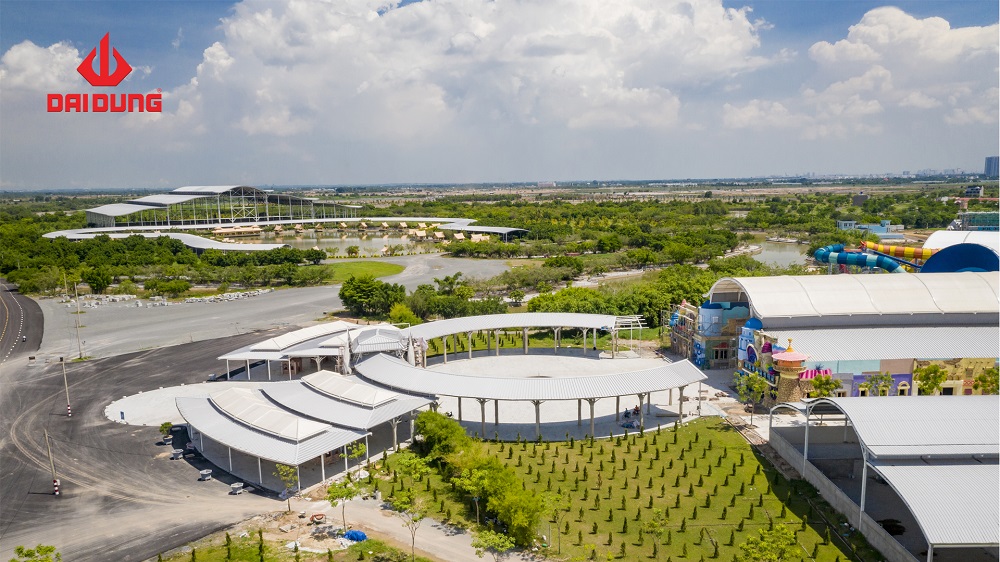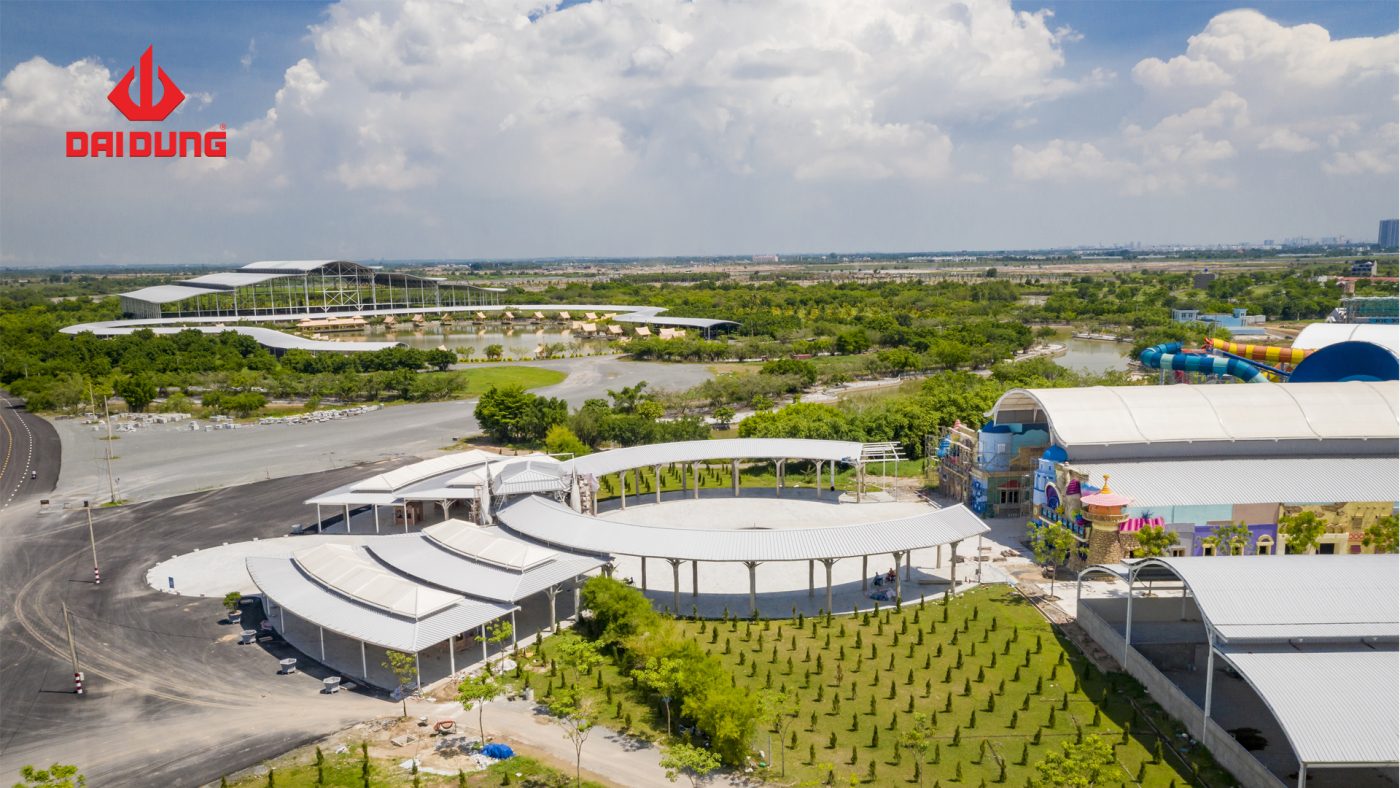 The most prominent is the Luc Bao Lac Canh Ho project, seen from above like a giant jade, with charming beauty located in the center of Son Tien Bien Hoa Tourist City. In addition, there is a Spiritual Culture area, a Convention Center and a culinary complex, a high-class hotel and a riverside resort.
1. Highlights of Luc Bao Lac Canh Ho project
The project is designed to spend a lot of space to build artificial lakes and renovate natural canals with a system of dense green trees, many types, creating a fresh space for visitors to have fun and relax.
Item for indoor entertainment requires high technical and aesthetic requirements. Area 42,000 square meters.
The roof architecture is formed from 5 curved roofs shaped like phoenix wings, creating softness and high aesthetics for the building.
The steel structure roof truss system is bent in the shape of a phoenix wing, creating softness and ensuring the certainty that the building will last for at least 50 years.
Completed infrastructure will have 50 modern entertainment games installed along with a system of restaurants, dining, shopping malls…
The item of this work will meet the entertainment needs of 10,000 visitors of all ages at the same time.
2. Role of DDC in the project
DaiDung Corporation is proud to participate in the entertainment center project under the project of Son Tien eco-tourism area.
DDC Steel Structure Corporation has designed, built and met the technology for:
large scale projects;
high-aesthetic wall coverings;
create an airy space when arranging an indoor game system for the project.
This is an unbelievable effort of the leader of DaiDung Corporation the project management, design and construction department for this project.
Resources by MKT DDC